Welcome to Dinky Dogz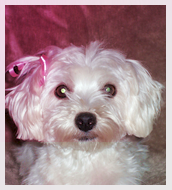 "Dinky Dogz is filling a gap in the market to provide quality daycare and boarding services for small and toy dogs. There is nothing else like this in the Wellington region."
"Guests can relax and be taken care of in a new secure purpose made thermal lined building with like sized dogs and have their own indoor pen to snuggle up in or romp around with fellow guests."
Michelle Owner/Operator
General Information
Food supplied by Dinky Dogz is Acana ( Orijen ) which is 5/6 star rated on the dog food advisor website. Guests will be fed twice daily. Owners can bring their own food if they desire but there is no discount on rate. Please name the food with both owner and guest names. Sales of both Acana and Orijen now available onsite at Dinky dogz.
Owners are welcome to bring their own dogs bedding to make the settling in process much smoother although bean filled beds are not welcome due to potential mess.
Dinky Dogz reserves the right to NOT accept any guest that may be unsuitable due to size or of an aggressive breed. Any aggression/issues whilst in care will be reported to owner on their return and may affect any further reservations.
Guests must be up to date with their vaccinations including canine cough and supporting documents MUST be bought with you. Guests should be wormed and deflead within two weeks of boarding with Dinky Dogz and if the guest is in long term care enough flea treatment left with guest for further applications. Guests must be registered and have their own collar and lead with current registration tag to be left with the guest.
Hours for arrival and departures:

Mon – Sun: 8am – 9.30am and 4pm - 5.30pm

Inspection is most welcome but please make a mutually suitable time first. No inspections will take place between 11am and 2pm to allow guests some much needed mid day rest time.
Dinky Dogz has a strict number of guests it is allowed to operate at one time and boarding will take preference over daycare during peak times.
Dinky dogz does not board Staffy or Staffy cross dogs and have found Jack Russell and Fox Terriers traditionally do not do well here so will not be taking new bookings for these breeds.
Tarriff
Daycare: $25.00 full day
Boarding: $30.00 per day ( if dog picked up before 10am on date of departure then the departure day will not be charged). Two dogs $50, Three dogs $70

Bath/blow dry: $30.00
Flea treatment at cost rate.
No extra charge for administering guests medicines.
No extra charge for public holidays.
Xmas bookings between 20th Dec and 10th Jan must be for at least 7 days.
Xmas bookings will also require a deposit of at least $100.00 per dog to be paid no later than 1st December.

* Any cancellations must be made a clear 7 days ahead of boarding commencement.
This includes any New Zealand observed holidays and in addition any School holidays. Failure to do so will involve a minimum cancellation fee of $50 per dog if we are unable to fill the vacancy. Extenuating circumstances will be taken into account.


Methods of payment:
Cash
Bank cheque ( no personal cheques )
Internet banking
ANZ Dinky dogz 06-0529-0807939-00
Surname then dogs name to be added in reference details.

Contact Us
Dinky Dogz owner : Michelle Brennan
Address: The Cottage
197 Hill Road
Belmont
Lower Hutt 5010

Driving instructions: Off State highway 2 at Belmont turnoff ( sign posted and with traffic lights ) to Hill Road, past Maranatha School. Dinky Dogz drive starts at 2 large brick pillars on left side of road approx 3km from highway. Drive is 200m long and currently one way, with passing bays, so please be respectful when using. Drive round house 20m and park right next to kennels in designated parking area .

Please note: We do not live in the house so please do not disturb the residents there. We live in the cottage which is very close to the kennels.

Landline: 04 565 1580
Cell/txt: 0274595257
Email: Michelle at dinkydogz dot co dot nz
Website: www.dinkydogz.co.nz